Update 2015-06-15: Rumors say that the photos from Brazil were fake, that he didn't go to that country, only to Haiti, and that he indeed was negotiating stabbing Maduro in his back, with a transitional government and protection for himself. Which obviously the U.S. government cannot give, since the judicial system in the U.S. does not obey the executive branch, and he is investigated for drug trafficking.
Venezuela is today governed (or some say not) by an un-holy alliance of a puppet of communist Cuba (the president, Nicolás Maduro), and of a drug king-pin (the speaker of the parliament, Diosdado Cabello). The U.S. knows that Mr. Cabello is the perhaps most important narco in the world today, and they will be going after him with all they've got. Cabello in turn knows that Maduro is incompetent, and that his regime is doomed to fail. Venezuela completely lacks an economical foundation apart from exporting petroleum, and the oil prices are not going to recover any time soon. So what are Cabello's options? Short of spending the rest of his life in prison, he only has two, take power or seek asylum.
He has recently been traveling to Brazil and Haiti. In Brasil he met with President Dilma Rousseff, and in Haiti with Thomas Shannon, Counselor of the Secretary of State of the USA. These trips don't sound like those made by someone planning a coup d'État; rather, they seem like the moves of someone planning a negotiated exit. That exit might be to hand over Maduro to the U.S., in return for a peaceful retirement in Brazil. Only time will tell.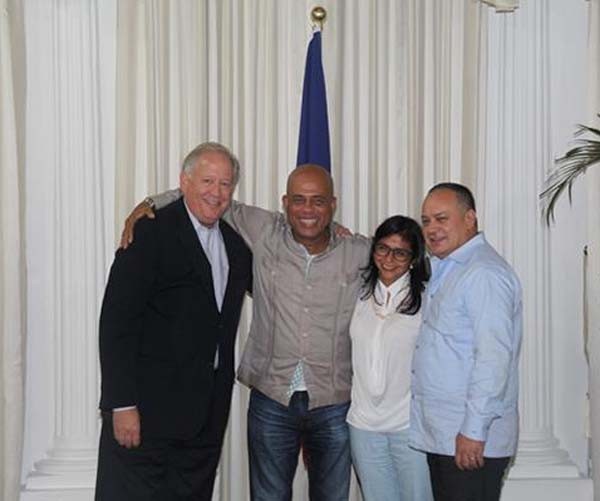 At the same time the rapprochement between Cuba and USA must be seen by Cabello as a possible intent to have Maduro stab him in his back. As long as the regime was sustainable the un-holy alliance held up, but when it comes time for it to end, all bets are off. Will one betray the other, or will both go down together with the ship?