Censorware, or URL filtering software, prevents users from accessing certain internet domains. It is typically installed by an employer or parent to prevent the employees or children from accessing potentially harmful websites, including websites that decreases the productivity of the employees, or consumes too much bandwidth. It is also used by ISPs to manage their bandwidth.
But who are they accountable to? In other words, who can sue them?
Take the case of Lindorm, Inc. They manufacture the SediMeter, an instrument for measuring sedimentation, siltation, and erosion. One application is environmental monitoring of coral reefs, to make sure they are not harmed by sediment spill from nearby dredging or construction activities. Clients include universities, businesses, and government agencies.
Although it has been a business domain for at least 6 years, incredibly the URL lindorm.com is listed as an "adult" site by, e.g., URLfilterDB, and as "adult" and "porn" by blacklist.com (see image). Another handful of databases could also be checked online, and were accurate, typically listing Lindorm in a business category.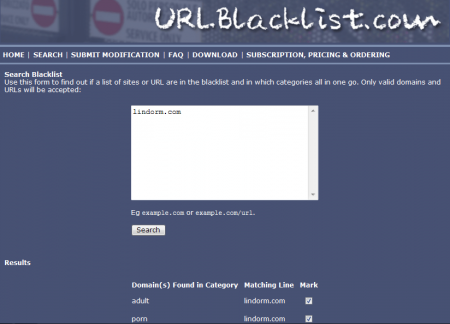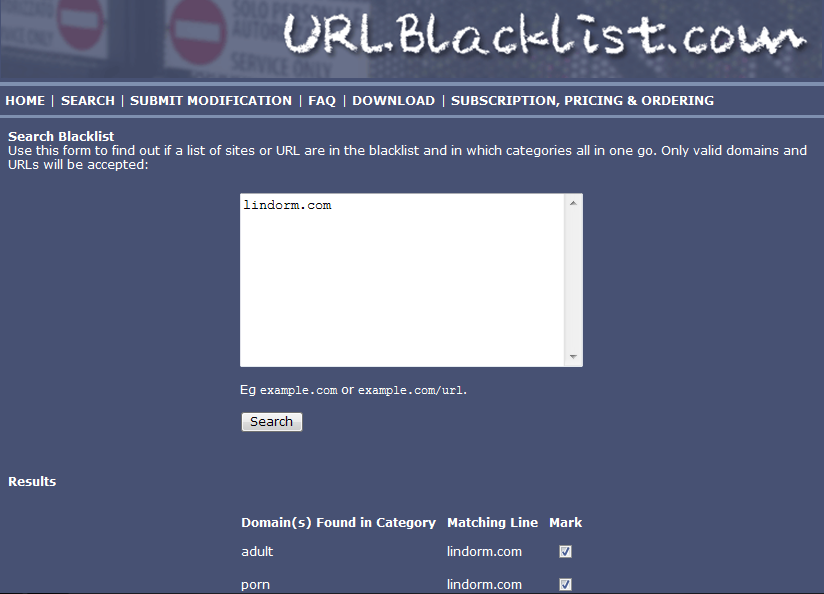 The very serious misclassification can have dire economical consequences for Lindorm, depending on how the information in these commercial databases was used. There are testimonies that it has prevented potential customers from viewing the website, and indications that it has also lead to filtering of emails, both outgoing and incoming. Although the reason is not known, a number of purchase orders sent by e-mail have disappeared en route.
It may be tempting to hold those who earn money on these libelous databases accountable. However, at least they offered a way to check the database's accuracy online, and report errors. A big problem is that the majority of database providers (especially the large corporate ones) offer no way of checking the veracity of their information. Examples include Cisco and Websense. There should be a law that forced them to provide that possibility, given how errors on their parts might drive another company out of business.
It would be interesting to find out how this damage to third parties is handled by the law.
Update 2010-04-26: The response of Marcus Kool at URLfilterDB.com to my concerns that their mistakes can cause serious harm to other companies was: "hahaha!"