I just received an e-mail from the A.N.S.W.E.R. coalition in which they invited me to an event in San Francisco tonight: "Direct from Venezuela: Family members of the victims of right-wing violence speak in the United States". As all informed observers know, the regime in Venezuela is harboring and supporting terrorists, and as I wrote to the Secretary-General of the UN on April 7, the regime is at this moment engaged in a genocide by starvation, also known as Holodomor. In 2014 when people all over the country protested against the dictatorship, the regime replied with military force (including 60,000 Cuban soldiers in Venezuelan uniform), for instance this iconic case of a young woman shot in the eye: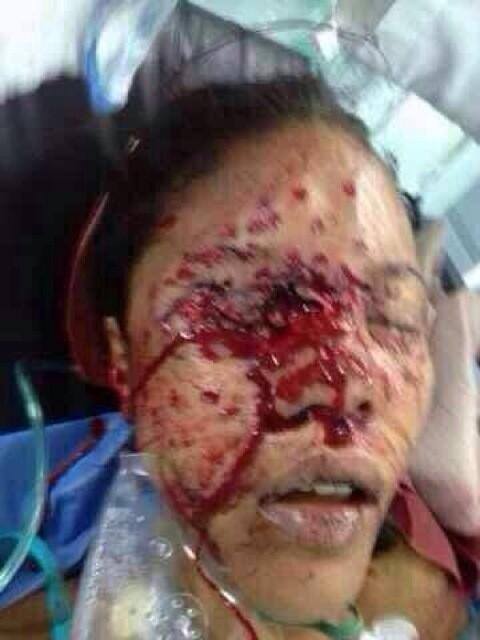 Yet in spite of this blatant illegitimacy of the dictatorship in Venezuela, and their in-your-face crimes against humanity, the ANSWER coalition defends it. This proves without a shadow of a doubt, that the ANSWER coalition is a front for the Castro-Cuban regime, and thus an enemy propaganda organization.
Here is the start of the e-mail: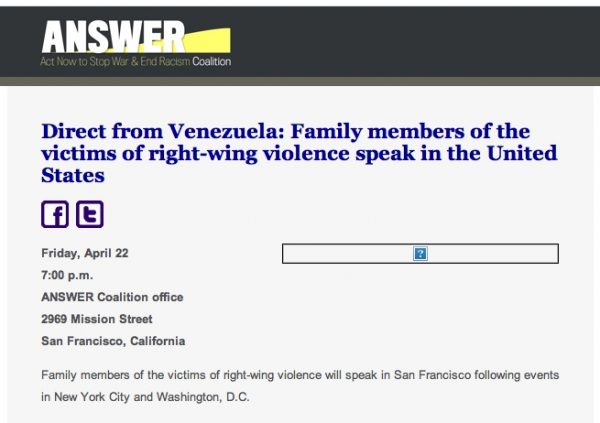 Note how ANSWER calls the country-wide peaceful popular protests against the communist dictatorship "right-wing violence". The e-mail continues: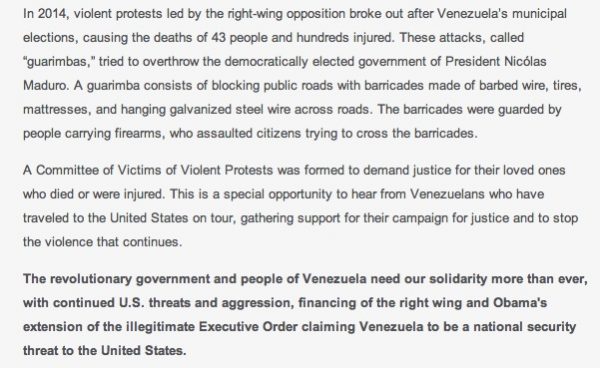 In the text, ANSWER misrepresents the protests using the same narrative as the communist dictatorships in Caracas and Havana. None of the 43 deaths were caused by the protesters; most were murdered by the regime, some by regime supporters, while the rest were accidents.