One hundred years ago today, Sir Ernest Shackleton set out on a rescue journey from Elephant Island, the Antarctic, in the 22 foot lifeboat James Caird, to the whaling stations in Grytviken, South Georgia, over 700 nautical miles away (over 1300 km or 800 statute miles). With a crew of five sailors, supplies for 4 weeks, he set out in a rescue operation to get help for the rest of the crew who had been stranded in the Antarctic since their ship Endurance sank in the pack ice on November 21, 1915. The expedition had left South Georgia on December 5, 1914.
My grandfather was a whaler in Grytviken from 1919 to 1921 so I heard the stories directly from someone who had been on South Georgia—although he didn't arrive until after Shackleton had left, and he left before Shackleton returned in 1922 only to die from a heart attack and be buried in Grytviken.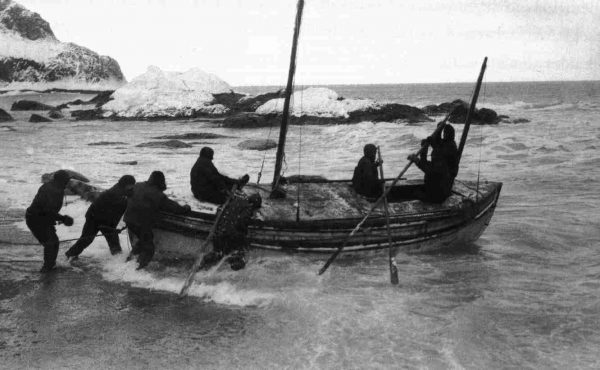 Miraculously the James Caird arrived to South Georgia after 17 days on the roughest ocean of the world, the Southern Ocean. This was beyond the Roaring Forties, this was the Screaming Fifties, as the whalers on South Georgia knew it. They had to ride out hurricane-force winds in view of the island before they could land. But they landed on the west coast, and Grytviken is on the east coast.
A smaller team of three made the crossing over the glacier-covered mountains, making the 51 km in 36 hours. From Gytviken a boat was sent to rescue the other 3, and the remaining 22 men on Elephant Island were rescued on August 30, 1916, with the assistance of the Chilean navy.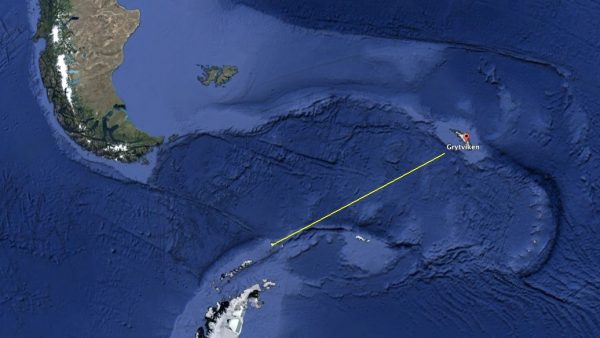 For more information about Sir Ernest Shackleton see this Wikipedia article.
By the way, Grytviken is a Scandinavian word that means "pot bay" and was so named because that's where they boiled the whales. While whales were still processed on shore, there was government control over the harvest, but later in the 1920's floating whaling stations were built, and that is what totally destroyed the whale populations. In the 1930's and forward my grandfather, Knut "Attarparn" Nilsson, was an advocate against this form of whaling because he had seen first hand how harmful it was to the whale stock.