The head of a country, the person who represents the country, is called the Head of State. To replace the head of state by illegal means is called a coup d'état. The head of state in the United State is the President. The election of a president is not allowed to involve foreign influence, yet Russia clearly decided the outcome by waging a full scale dirty election campaign, in which the hacking of the Democratic e-mails was just the tip of the iceberg. The Russian involvement was therefore an act of war, since it illegally changed the head of state in another country.
The realization that it was an act of war is crucial, since in war it is unconstitutional to give aid and comfort to the enemy. That is defined as treason. Treason trumps the First Amendment but it only applies in war. Those in the Trump campaign and in media who have spread the Russian propaganda lies, and who have disputed U.S. intelligence in order to get Trump elected, have committed treason, a crime punishable by death.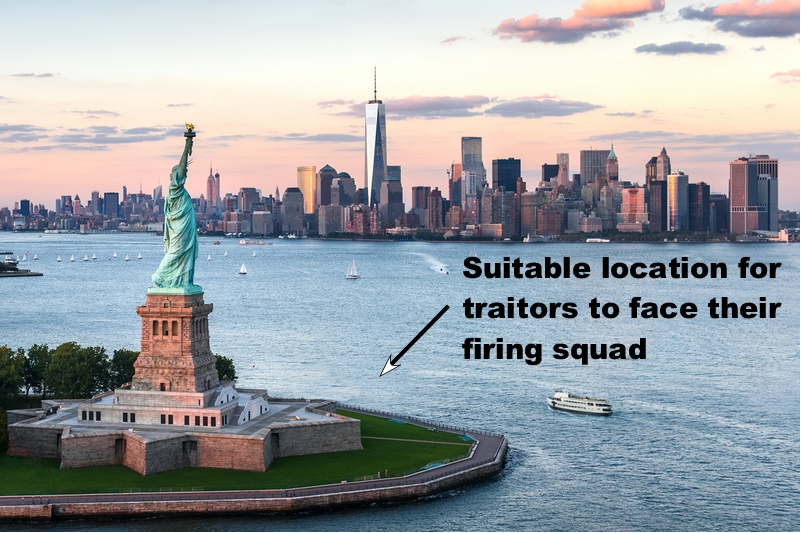 While the President weighs the options for how to deal with Russia, he should start by declaring it an act of war so that justice can be made at home. Those who put a kleptocratic fascist in the presidency have to pay a heavy price for their crime. It is not the voters' fault because they based their decision on what they heard, read, and saw, and that was largely foreign propaganda, as a result of media outlets like FOX News. More than one in that outfit should therefore be charged with treason.