BREAKING NEWS 12:08 ET: The Venezuelan General Carlos Peñaloza Zambrano has today publicly called for uprising against the "dictatorship". It is the same general who published this guest blog here yesterday.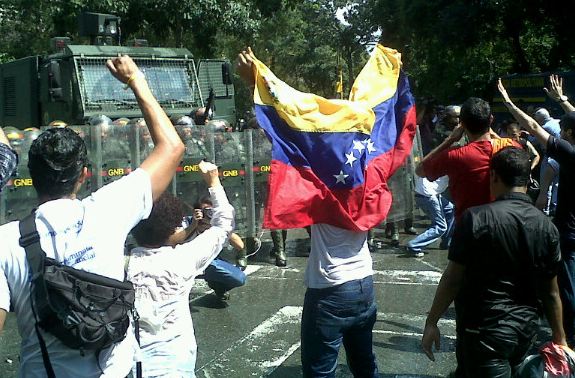 Original text 11:40 ET: A peaceful student demonstration in Caracas, against a new university law passed this morning, is being repressed with water cannons, armored cars, and military. Several students are injured, one seriously. An AP photographer is also among the injured according to Globovision, a regime-critical TV channel.
Simultaneously reporters in western Venezuela, where the farmer's rebellion started last week in protest to widespread confiscation of farms, report of a strong militarization of the area in Zulia state. A clash may be imminent between the military and farmers who are blocking the highways with their farm vehicles in protest to having had their land stolen.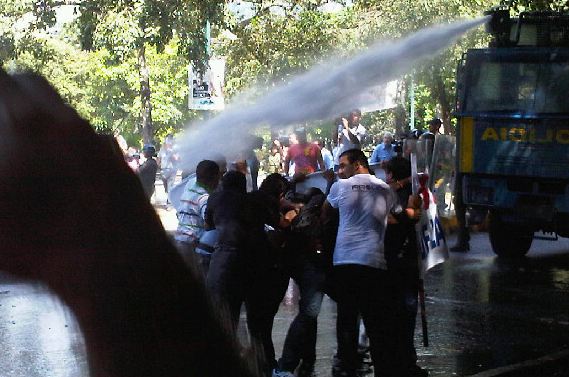 The situation is very fluid, is can be followed on Twitter, the hashtag for todays action at the university is #SOSuniVE
2010-12-24: Here is a blog with video and images from the land confiscations in western Venezuela. In English. The situation has shifted several times since but it is still very dangerous.